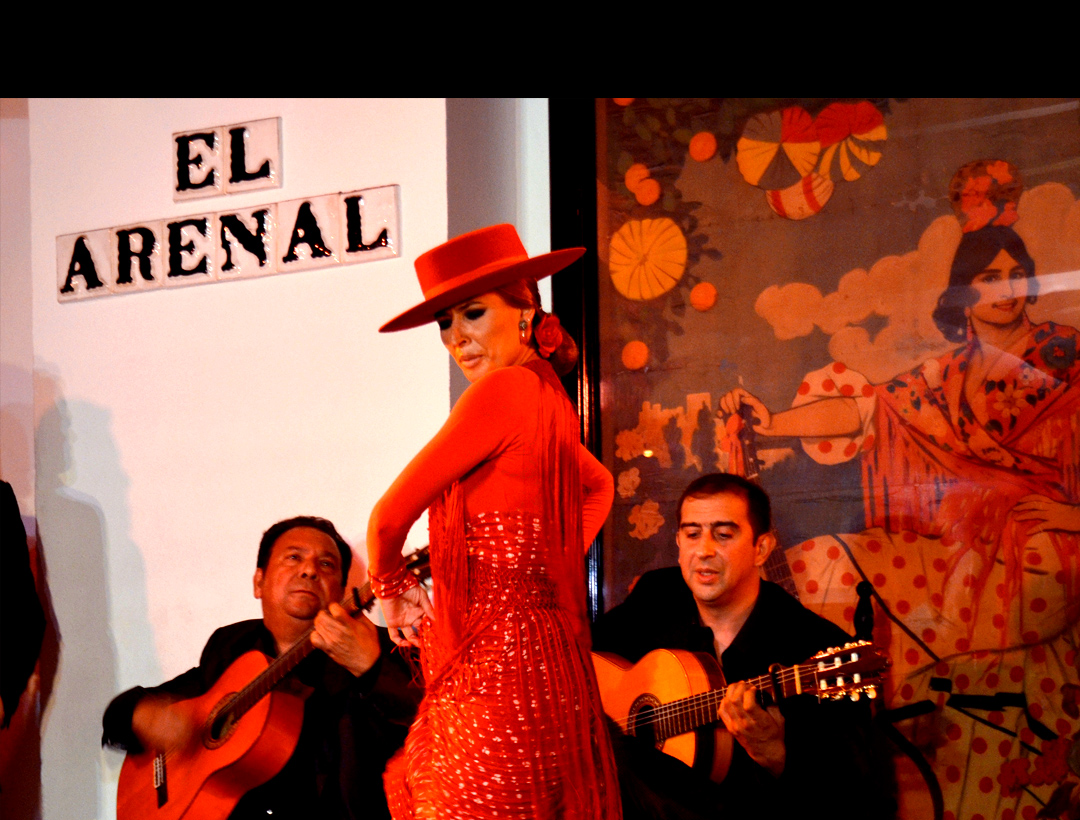 Flamenco show
Tablao el Arenal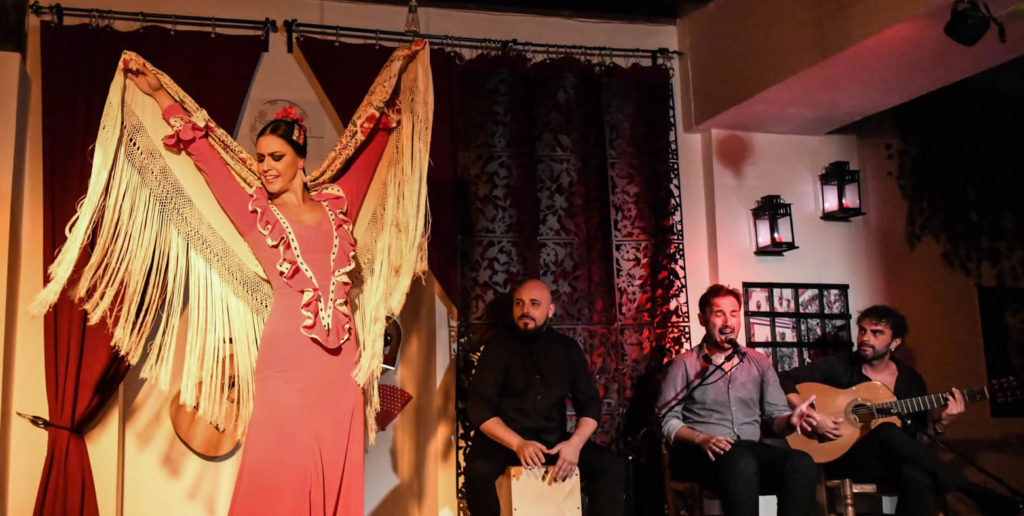 THE BEST FLAMENCO IN SEVILLE.
We are flamenco tradition and transmit the legacy of flamenco purity offering a flamenco show in Seville full of truth and tradition.
It is a flamenco show in Seville as those who want to really experience traditional flamenco and its most authentic roots, with 15 Flemish and Flemish artists -cantaores, guitarists, bailaoras- leading dancers and flamenco blood and interpret with passion, and chroma Flamenco Art.
DINNER WITH FLAMENCO IN SEVILLE
If you want to meet with flamenco duende, an experience flamenco in Seville is a flamenco show, without a doubt, the best activity you can experience.
Our flamenco show in Seville is considered by the New York Times as one of the most emblematic places best flamenco shows in Seville with dinner as it houses the essence of the purest flamenco art and decoration, stylish and seal Andalusian, you are invited to transport you to the old cafe singers sevillanos.
For over 40 years, our flamenco show held, daily, dinner with flamenco shows in Seville 90 minutes and in which a cast of unique artists in Andalusia will make you feel the magic of flamenco to leave you breathless.
During the hour and a half of action, our 17 artists singing, dance and flamenco guitar, They will make you feel the most intimate Flamingo, pure and essentially all of its founder gypsy, the great dancer from Triana Curro Vélez. Only they are able to make you live a show of pure flamenco roots that will awaken your emotions.
But not only bring you emocionarás feeling the purity of flamenco but, further, delicous our high traditional Andalusian. FLAMENCO in El Arenal, You can have a glass of wine, a caps or dinner while enjoying the performance. And if you prefer to dine out, we offer you our restaurant Fluvial! Sevilla, gastronomy and art, Can you think of a better combination?
SCHEDULE:
first Pass:
Open for restaurant or drink: From 18:00 a 19:15
Show: From 19:15 a 20:30
second Pass:
Open for restaurant or drink: From 21:00 a 22:00
Show: From 22:00 a 23:15
Show with a drink included
40,00€ / person
SPECTACLE DINNER WITH A GENUINE TAPAS BASED
62,00€ / person
WITH A DINNER SHOW menu tree
75,00€ / person
Booking Request Form
You can ask us to reserve the products you want to enjoy during your stay at Hostal Roma.