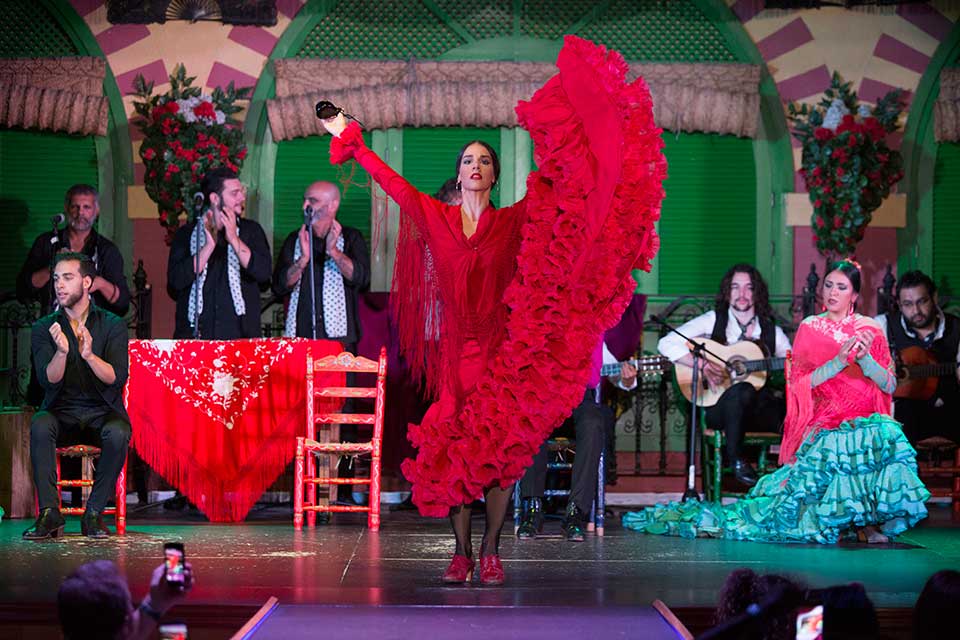 Flamenco show
The Andalusian palace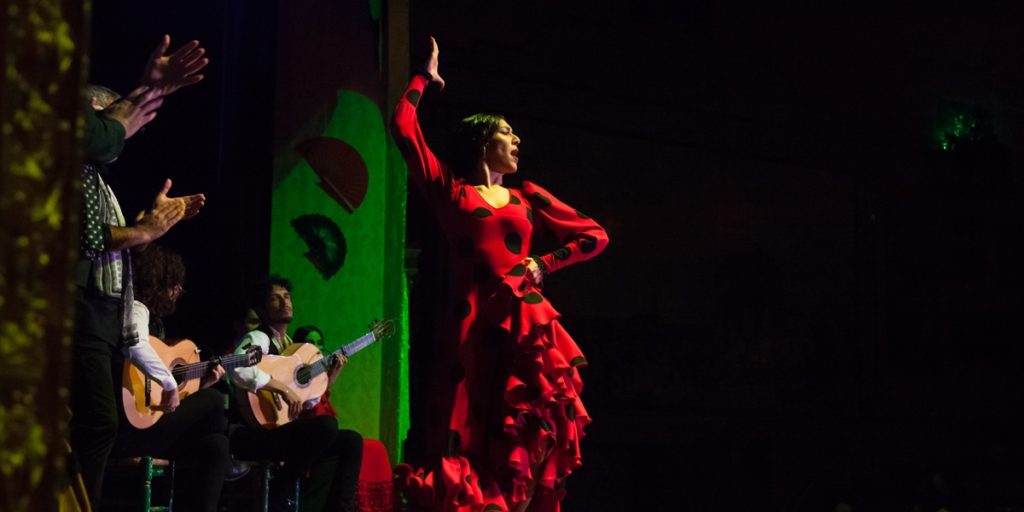 El Palacio Andaluz is a flamenco show in Seville with history and tradition. An old factory, built in the nineteenth century, which keeps inside, keeps the essence of traditional Sevillian singers cafés. It has several floors and spaces decorated and seal Andalusian.
The room that houses the flamenco show is a café-theater style with direct view to the stage, allowing the viewer to enjoy the maximum of the show.
In the flamenco show 'El Palacio Andaluz' you can enjoy a flamenco show and a live cooking demonstration of the highest quality. In an environment with image printed Andalusian and facilities perfectly equipped to enjoy a unique experience.
You have several services to choose the one that most interests you.
In El Palacio Andaluz, Everyday of the year, from Mondays to Sundays, It is celebrated Flamenco show, to 19:00 h and at 21.30. The performance lasts about an hour and a half.
All reservations include a free visit to La Bodega Museum, exhibition hall where is 'Flamenco Museum and Art Andaluz'.
Flamenco show with drink:
This option will allow you to enjoy live flamenco show with your favorite drink.
Price: Flamenco show with drink: 40€
Flamenco Show with dinner tapas:
Enjoy live flamenco show with tapas tasting Andalusian cuisine.
Price: Flamenco show dinner Tapas: 62€
Menu covers
Flamenco Show with dinner a la carte:
Enjoy live flamenco show and dinner a la carte Andalusian cuisine.
Price: Flamenco show with dinner a la carte: 78€
Booking Request Form
You can ask us to reserve the products you want to enjoy during your stay at Hostal Roma.