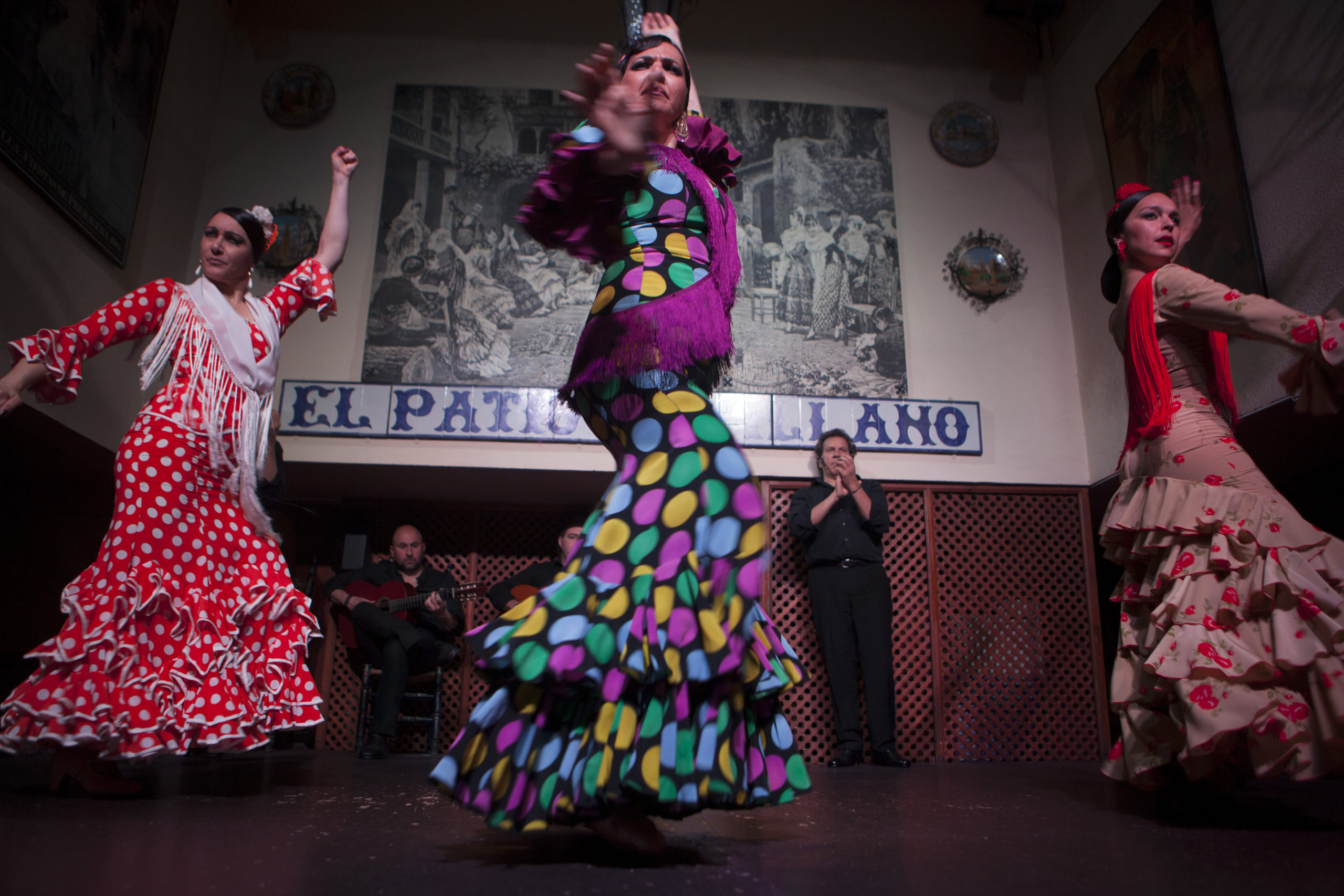 Flamenco show
El Patio Sevillano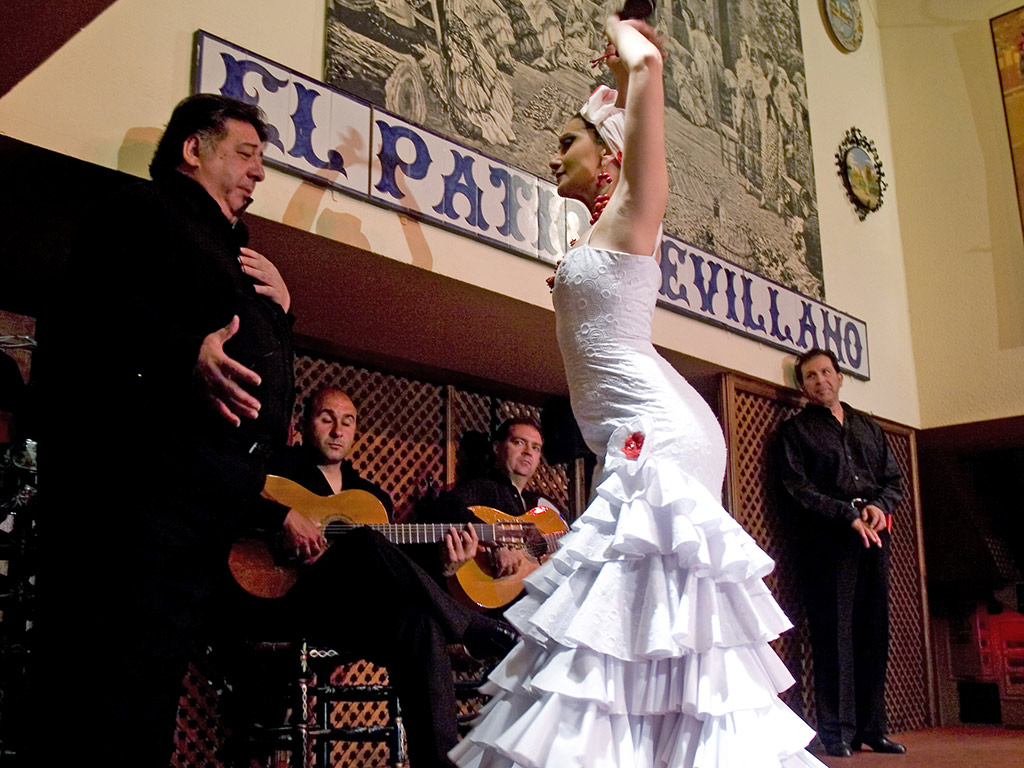 Enjoy the flamenco show in Seville more authentic in El Patio Sevillano.
In El Patio Sevillano we give Flamenco shows from 1952 and being pioneers in Seville to teach this art to the public. Artists such as Matilde Coral, El Farruco, Cristina Hoyos have danced on our stage and now we have Ana Maria Bueno one of the best flamenco dancers of the twenty-first century in Spain.
We currently have a cast of 20 artists, bailaores, singers and guitarists, all the staging of our artists is live. If you want to feel the art of flamenco do not hesitate to book with us to enjoy the best dinner with flamenco show in Seville.
The show El Patio Sevillano it has a duration of 90 minutes without interruption where customers will see the different styles (dances) of flamenco with different styles, How are the classic Spanish and Spanish song; also used different elements typical of this art, These include: The chopsticks, fans with different types, hats and capes (used in the representation of Carmen). For our flamenco show in Seville we use music Falla and Joaquin Turina along with the music of classical dance and the popular flamenco.
To end the show, and how finale, with all the artists on stage, We offer a joint interpreting and ended bulería with the famous Andalusian regional dance: sevillanas.
SCHEDULE:
First screening
From 19:00 a 20:30
SECOND PASE
From 21:30 a 23:00
REDUCED SPECTACLE 45 MIN: 20€ / person
Show with a drink included: 38,00€ / person
Flamenco with a drink
WITH A DINNER SHOW menu tree: 72,00€ / person
Flamenco Show with dinner menu that includes: entremeses,2 dishes
(6 dishes to choose from), dessert and drinks included
SPECTACLE DINNER WITH A GENUINE TAPAS BASED: 60,00€ / person
FLAMENCO dinner Tapas (3 cold caps 3 hot), dessert and
drinks included
Booking Request Form
You can ask us to reserve the products you want to enjoy during your stay at Hostal Roma.