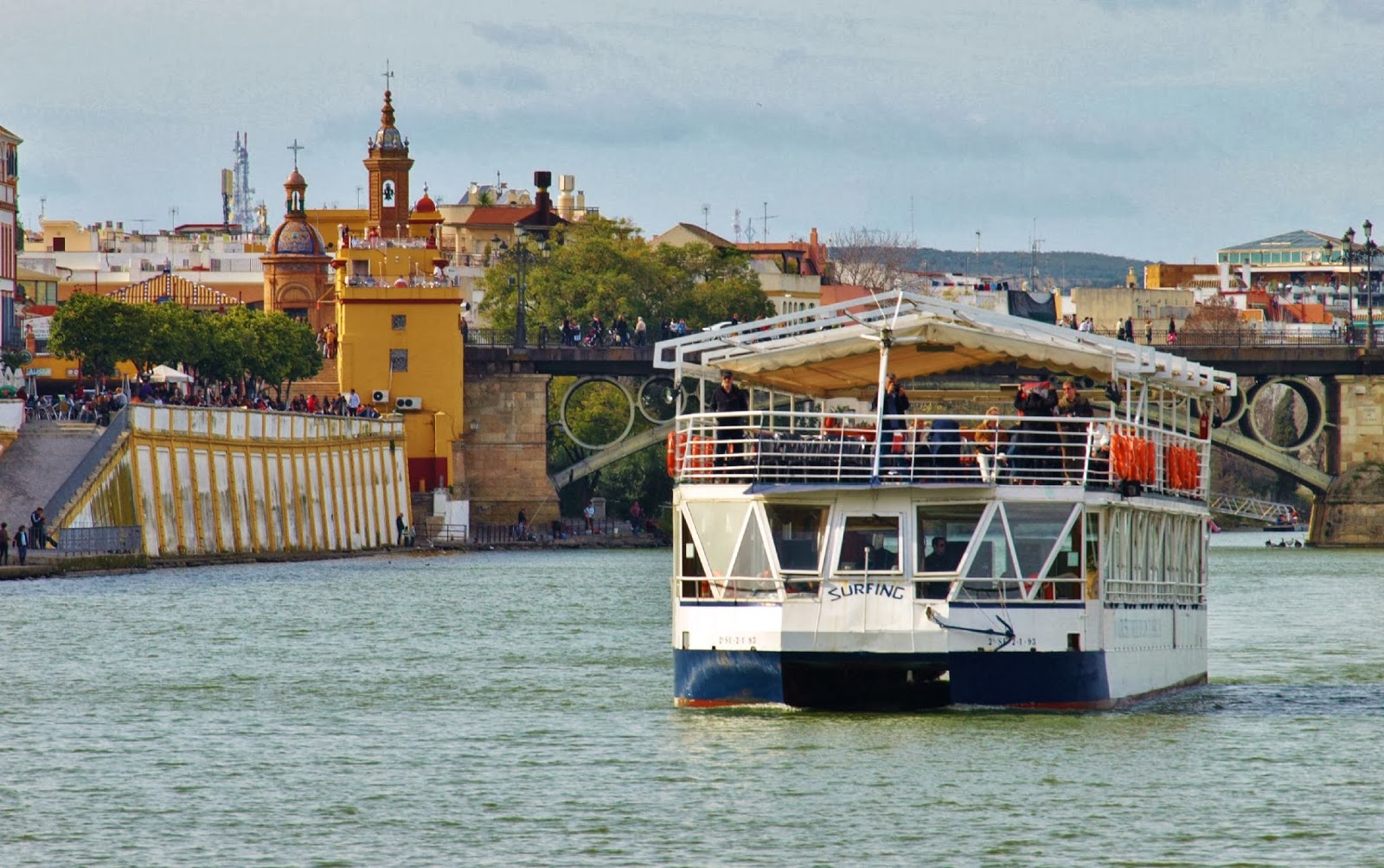 CRUISE
ROUTE FOR THE GUADALQUIVIR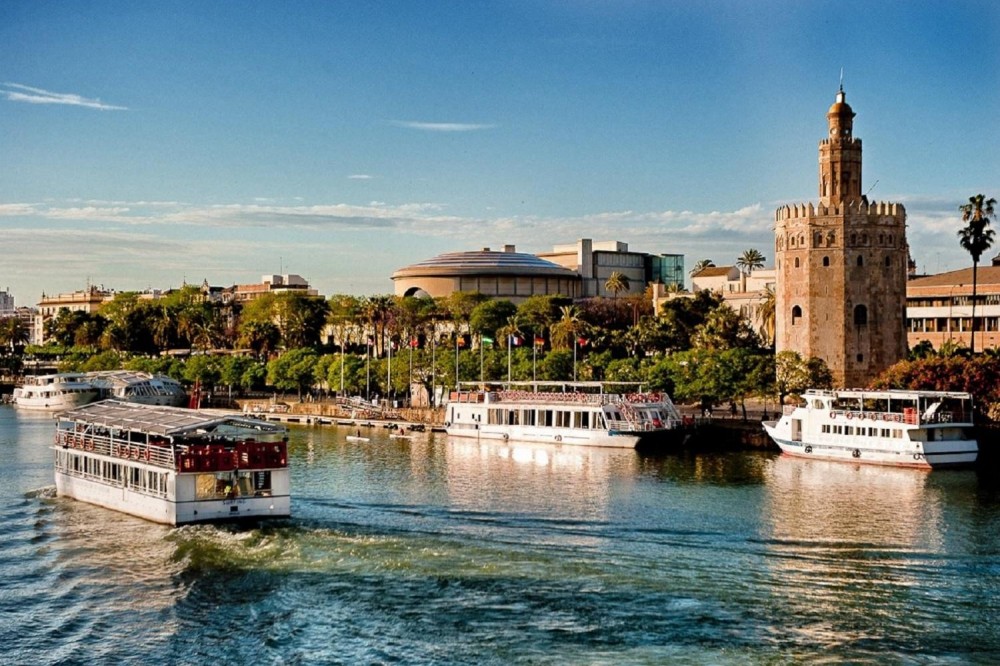 Sevilla route cruise along the Guadalquivir
El Guadalquivir es el río más importante de Andalucía y uno de los más importantes de España, pero en Sevilla es algo más que un río. Cruceros Torre del Oro les propone descubrirlo de forma diferente mediante una hora de navegación. With departures every 30 minutes from the 11:00 to 19:00 October to April and 11:00 a 22:00 May to September, desde el Muelle Marqués del Contadero.
Our boat tour
Starting from the Tower of Gold, llegando hasta el Club Naútico y el Puente de la Barqueta. On the route, podrá admirar los distintos puentes de la ciudad y los pabellones de la Expo de 1929 Y 1992, among other things highlights of the city. Una hora de navegación visitando la Sevilla clásica y la Sevilla moderna, widely discussed in different languages.
General: 18

€/persona

.

Niños hasta

12

años

, inclusive: FREE(1)

Minusválidos

: 14,00

€/persona

(2)
(1)Siempre que vayan acompañados de un adulto y máximo 3 per family.
(2)Siempre que acrediten su condición.
Booking Request Form
Desde aquí podrás solicitarnos la reserva de los productos que quieras disfrutar durante tu estancia en Hostal Roma.