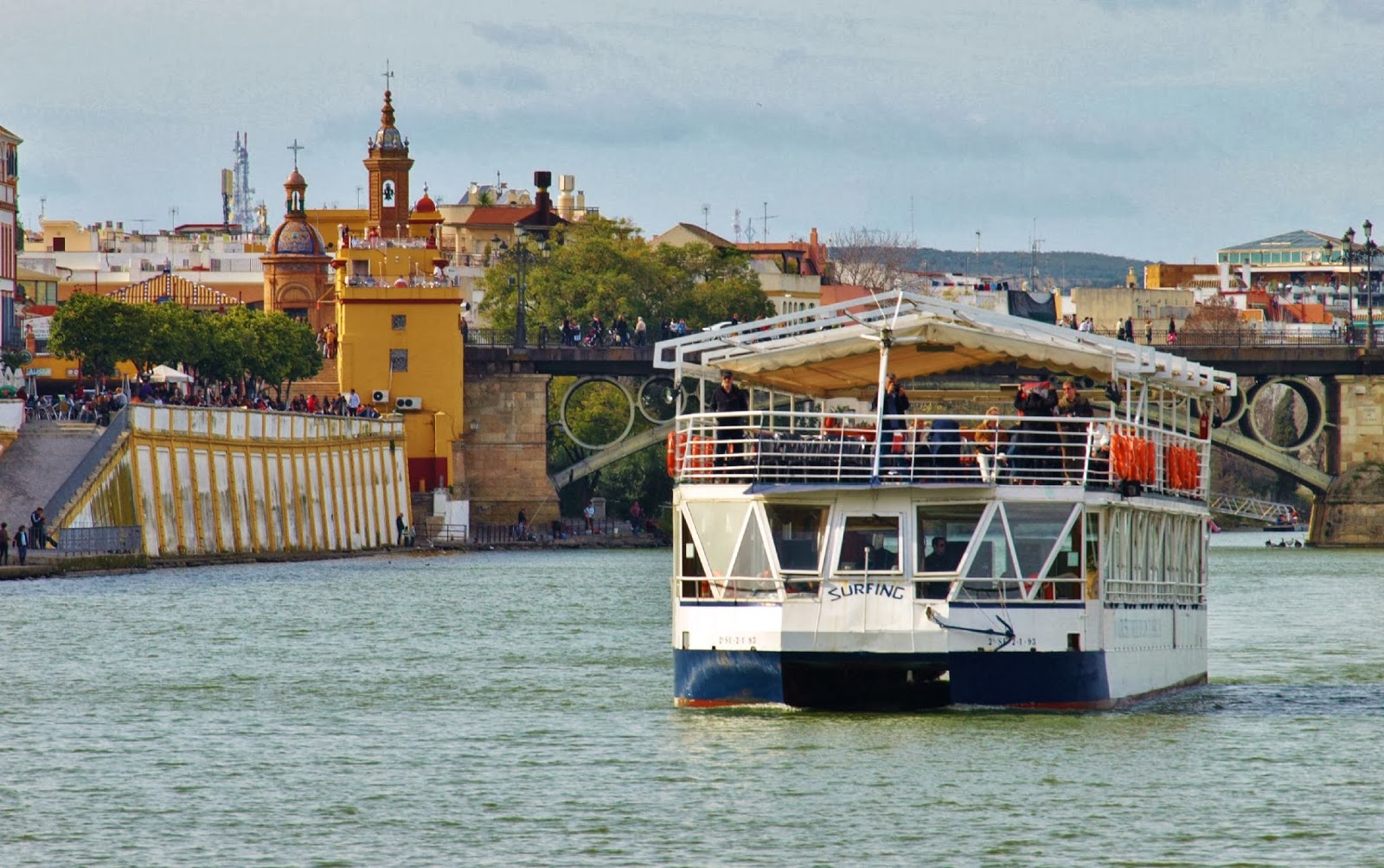 CRUISE
ROUTE FOR THE GUADALQUIVIR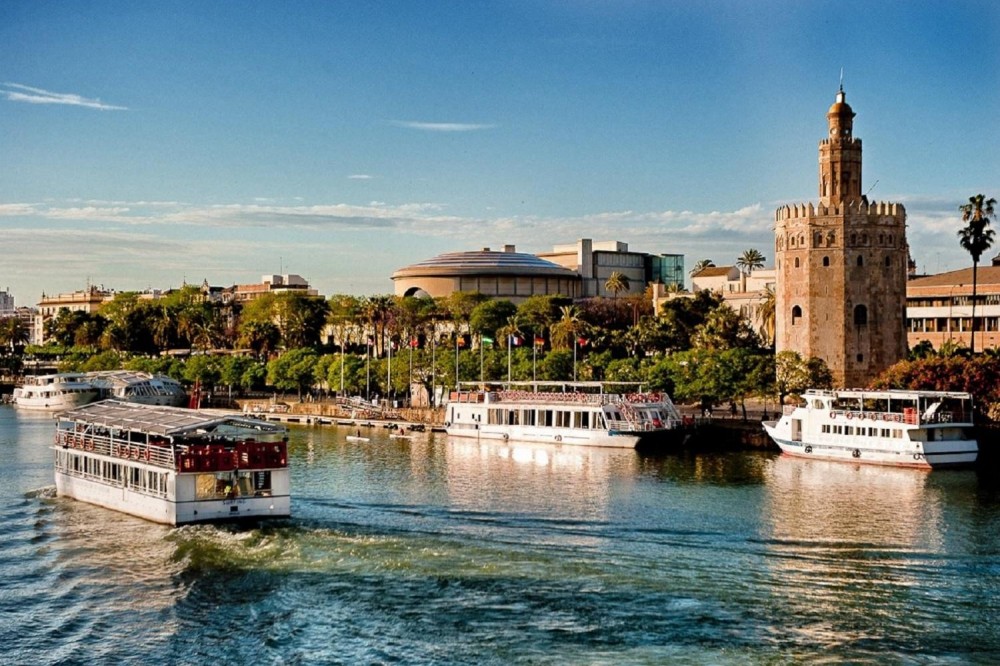 Sevilla route cruise along the Guadalquivir
The Guadalquivir is the most important river in Andalusia and one of the most important in Spain, Sevilla but it is more than a river. Cruise Tower of Gold proposes to discover them differently by one hour of navigation. With departures every 30 minutes from the 11:00 to 19:00 October to April and 11:00 a 22:00 May to September, from Pier Marqués de El Contadero.
Our boat tour
Starting from the Tower of Gold, reaching the Club Nautico and Barqueta Bridge. On the route, you can admire the various bridges in the city and the pavilions of the Expo 1929 Y 1992, among other things highlights of the city. An hour boat ride visiting Sevilla classical and modern Sevilla, widely discussed in different languages.
General: 18€ / person.
children up 12 years, inclusive: FREE(1)
Disabled: 14,00 € / person(2)
(1)When accompanied by an adult and maximum 3 per family.
(2)Whenever they prove their status.
Booking Request Form
You can ask us to reserve the products you want to enjoy during your stay at Hostal Roma.