CRUISE
ROUTE Sanlucar de Barrameda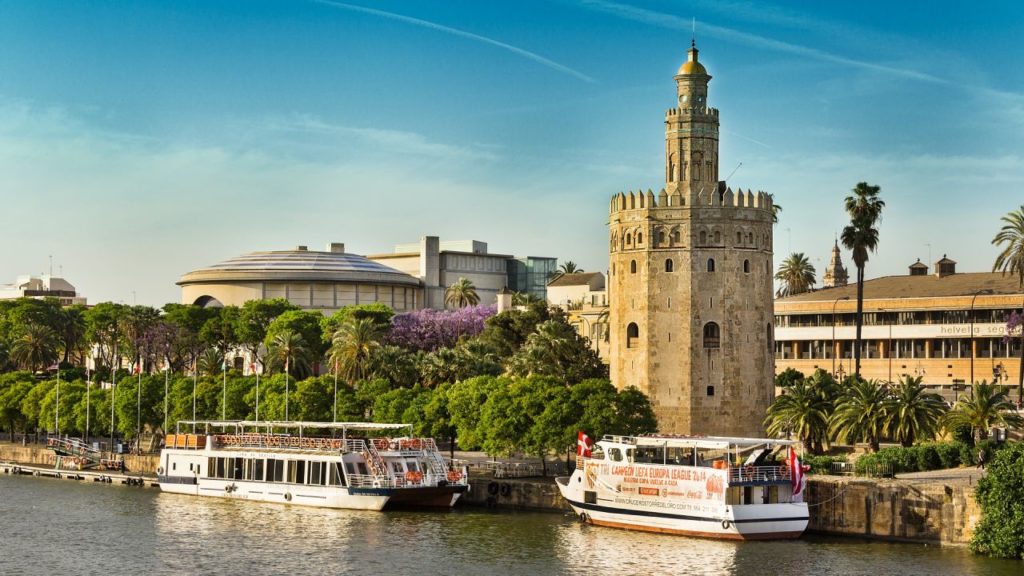 Sanlucar de Barrameda route
Cruise Tower of Gold intends to repeat them part of the route that centuries ago made Christopher Columbus. From the Tower of Gold, sail to the mouth of the River Guadalquivir in Sanlucar de Barrameda. The route runs through the towns of Coria and Puebla of the River, Isla through lower, Minimum island and the Donana National Park. In Sanlúcar you can enjoy a few hours off to eat, stroll along the beach or doing different activities.
Departures in season from May to September (consult dates).
Schedule
08.30 h. Departure from the Tower of Gold
14:00 h. Arrival in Sanlucar (under guide)
Free time in Sanlúcar
19:00 h. Return by bus
20:30 h. Arrival in Sevilla (Torre del Oro)
Adults ……………………… 39,00 € / person
Older than 65 years …… 35,00 € / person
children up 14 years …… 20,00 € / person
*Boat includes round-trip bus
Booking Request Form
You can ask us to reserve the products you want to enjoy during your stay at Hostal Roma.